Buying your home at Royal Connaught Park
Buying your new home at Royal Connaught Park.
Living at Royal Connaught Park could happen sooner than you think. Help to Buy is a Government loan to help people buy your new home. With a deposit of just 5%, you can begin to start your buying journey at Royal Connaught Park with Help to Buy.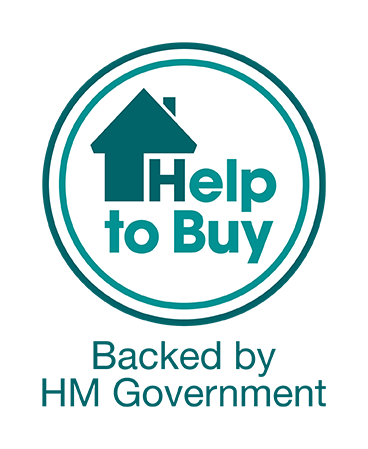 The current Help to Buy scheme offers an equity loan where the government lends first-time buyers and existing homeowners money to buy a newly-built home.
The purchase price must be no more than £600,000. Under this scheme, you can borrow 20% of the purchase price interest-free for the first five years as long as you have at least a 5% deposit.
The Government has confirmed it will extend its Help to Buy equity loan scheme from 2021 to 2023. However, this extension will be restricted to first-time buyers purchasing newly built homes.
From 2021, there will also be new regional price caps which could reduce the maximum value of homes that can be bought through the Equity Loan Scheme.
Who can't apply for the scheme?
• You can't use the above schemes to buy a second home or a property to rent out.
• If you use Help to Buy, you can only take out a repayment mortgage.
• You can't buy a property for more than the set price limits (see below).
• You need at least 5% of the sale price of your new-build flat or house as a deposit.
• The government lends you up to 20%, or 40% if you live in London, of the sale price.
• You borrow the rest (up to 75%, or 55% if you live in London) from a mortgage lender, on a repayment basis.
• The equity loan must be repaid after 25 years, or earlier if you sell your home.
• You must repay the same percentage of the proceeds of the sale as the initial equity loan (i.e. if you received an equity loan for 20% of the purchase price of your home, you must repay 20% of the proceeds of the future sale).
*Minus Reservation Fees or other fees
The interest you will be charged
• You don't pay any interest or fees on the government's equity loan for the first five years. In the sixth year, you'll be charged 1.75%.
• After then, the fee rises by inflation based on the Retail Prices Index (RPI) plus 1% each year.
• RPI figures are put together by the Office for National Statistics.
Interest rates for paying back your loan
• Years 1-5: no fees
• Year 6: 1.75% of the loan
• Year 7 onwards: 1.75% + RPI + 1%
• These fees do not go towards paying off the government loan.
• When you sell your home, or the mortgage is paid off, you have to repay the equity loan plus a share of any increase in the value.
Please refer to the Government's website for more information www.helptobuy.gov.uk/